Campaigners plant a huge sea life sculpture outside parliament in a protest against plastic pollution.
Surfers Against Sewage (SAS) are demanding government tackle the climate crisis, because ocean life are choking on plastic and dying from global heating.
Due to plastic pollution, at least one sea bird or marine mammal dies every 30 seconds.
The group took a giant sea creature to London in a bid to get MPs to sign the #GenerationSea pledge to protect the ocean.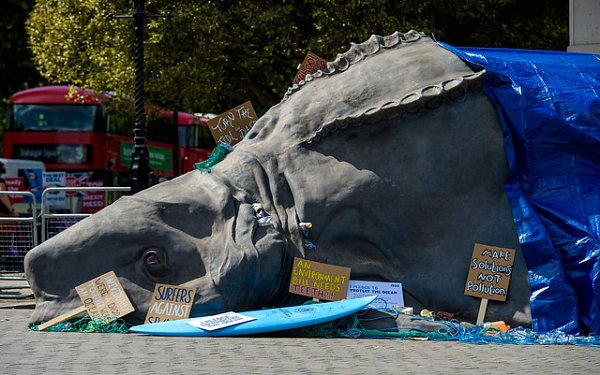 The 'creature' – featured in a recent campaign film by the charity and watched by more than a quarter of a million people – is more than 15 ft long.
It acts as a stark reminder that even animals that have not yet been discovered, as well as those that have been, are facing life-threatening realities because of our plastic waste.
With 95% of the world's oceans still unexplored, the charity fears that without proper legal intervention, plastic pollution and global heating will continue to kill marine life that is yet to be discovered and destroy any chance of making a difference before we are even aware of it.
"We want to plunge into the sea and know that sea life is thriving, not choking on plastic or struggling to survive the climate crisis.

"We need powerful laws and a fully independent and punchy environmental watchdog to protect our oceans and enforce targets for government and big business.

"The Ocean Emergency is now."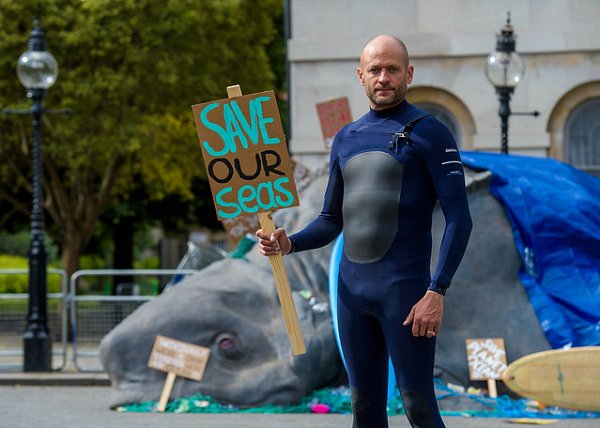 "We want the UK government to stop plastic pollution, act fast on climate change, protect sea life and prevent sewage creeping back into our waters.

"We need powerful paper legislation and rhetoric to become meaningful action, enforcement and investment to safeguard our seas.

"Together, we can be the voice of the ocean, from our beaches to the corridors of power."

Hugo Tagholm, CEO of Surfers Against Sewage
It is hoped the campaign will encourage government to take decisive action before it's too late to stop plastic pollution, prevent sewage entering the sea and fully protect areas to give marine life a chance to flourish.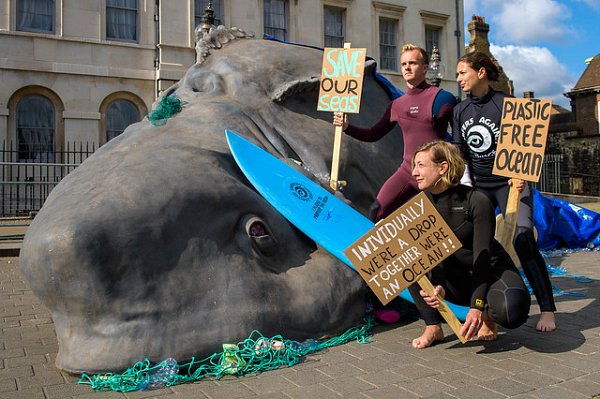 The charity are calling for specific targets that include the following:

30% ocean protection by 2030: The full management, monitoring and protection of marine protected areas announced by the UK government fulfilling the pledge to protect 30% of the ocean by 2030.
Net zero by 2050: We need a net-zero emissions target before 2050 to be passed into law—a target which would see us only produce the same amount of emissions that we're able to offset.
Plastic Reduction: A materials and systems revolution in plastic packaging, including the implementation of a full Deposit Return Scheme across the whole of the UK and stronger implementation of the producer pays principle so that manufacturers accelerate action to move away from the use of virgin plastic and take full responsibility for the cost of dealing with the whole lifecycle of their packaging to create a truly circular economy.
A tough new environmental watchdog: The proposed office of environmental protection needs to be able to take businesses, public bodies and the Government to court over breaches of environmental law, including pollution of our beaches and seas. It must be fully funded, independent and be able to issue fines or place non-compliant organisations into special measures.