With Winter yield increases of up to 40%, it's a win-win for our clients as we've teamed up again with award winning local company (our favourite kind!), The Cornish Rocker, to design and install a fully bespoke, seasonally adjustable, Solar PV system in Mawgan Porth, Cornwall.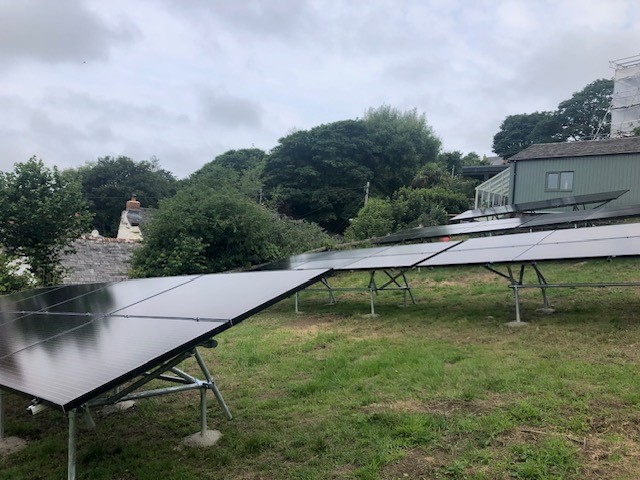 Our client in Mawgan Porth wanted something that could be adjusted and that could cope with some shading, and we offered the Cornish Rocker system with Solar Edge for the perfect solution. Because the Cornish Rocker is manufactured here in Cornwall, it costs the same or less than a fixed structure from one of the larger brands. The SolarEdge optimisers also minimise the impact of shading and together with the mounting system this carefully designed array gave the client the best solution for their property.
This adjustable ground mount can achieve more yield by simply off-setting the angle at different times of the year. In fact, a Cornish Rocker adjustable ground mount system achieve up to 40% more output in the winter, compared to a fixed or roof mount system. This robust system has been carefully designed and certified by structural engineers specifically for the harsh, Cornish climate including high winds and is fully customisable.
Here's Chris from Cornish Rocker with some more info: https://youtu.be/porXgpl5u7k
This is an excellent example of a rotating system we use for domestic ground mount solar and can now be installed with no concrete making it an even green system!
We offer detailed design and installation for all Domestic and Commercial settings. Contact our team here for a free, no-obligation consultation.