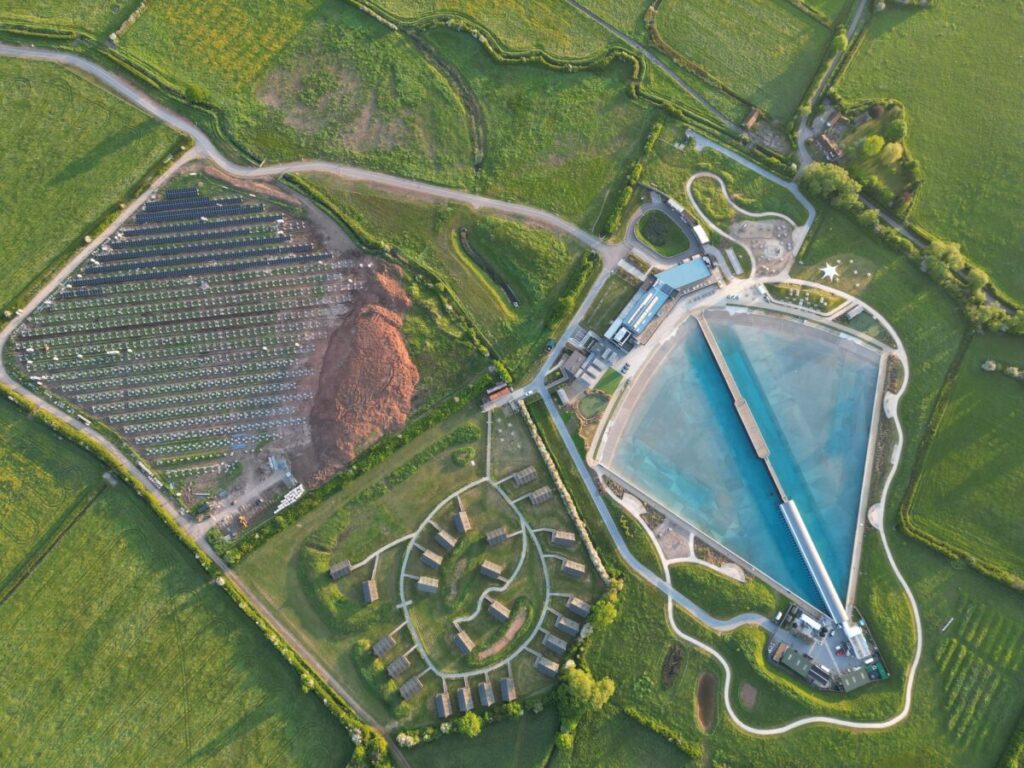 We love hearing about exciting and innovative renewables projects (especially Solar!) and the latest headline that has us buzzing at Harvest HQ has come from our friends at The Wave, Bristol.
'SUNSHINE POWERED WAVES' happening now, Summer 2023, is a bold investment in moving to Net Zero Carbon, designed to cover the full site demand as well as feeding excess to the grid. Generating your own power is an exciting and important reality and it's so good to hear about projects like these that drive the momentum for change.
The Wave is a very special place for surfers of all levels, landlocked or coastal dwellers and it's hardly surprising that with a vision like theirs, a plan to self-generate electricity for environmental and financial sustainability has always been in the pipeline.
The Wave Founder, Nick Hounsfield:
"From the word go, we said we would use 100% renewable energy – it would have been so wrong for us to be using fossil fuels to power our waves, thereby contributing to climate change and the acidification of the oceans. The plan was always to progress to be able to generate our own energy and to know that this will be a reality … is a dream come true.
This installation wouldn't be possible without the match funding loan from South Gloucestershire Council. It is brilliant to be working alongside a local authority that is so proactive in its response to the climate change emergency and so supportive of businesses looking to make a positive difference."
You can read more about this fab project here
At Harvest we know that any investment in a renewable future, no matter how large or small, has to be well planned, designed and installed for it to be truly sustainable.
For details on how we can help you plan and invest in your sustainable solar powered future, contact our Solar team on 01637 808244.
There's also loads of useful information on our website here